Testimonials & Case Studies
These testimonials have been written by our clients in their own words about us as
trainers as well as Phoenix Solutions4all. 
What Our Clients Are Saying
These testimonials and case studies help us to gain your trust and confidence in us as well as constantly remind us to serve all clients with the same determination, flexibility, hard work and enthusiasm in the future with the help of our highly professional, friendly and knowledgeable team of IT and Soft Skills trainers.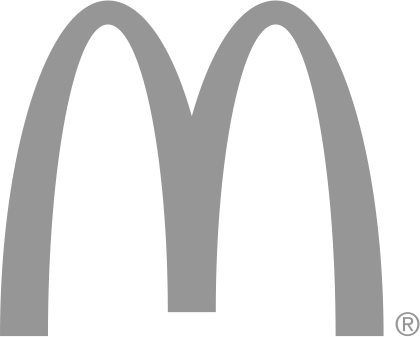 Mc Donald's - Faye Sawyer
Training Consultant, Mc Donald's Restaurants
"We would recommend Phoenix to others as an IT learning solution. They are knowledgeable, professional and extremely pleasant to work with. Phoenix is doing a great job at meeting our learning objectives which will now be further supported by the exciting new website.
" We have worked in close partnership for a long time, since the closure of Mouse. Our KPI's are for delegates to gain skills that will help them perform more effectively in their role. 
The way hands-on classroom training has benefited your Organisation is:
Delegates can ask questions as they go and get an immediate response from an SME. Delegates can work on real pieces of work and therefore apply learns immediately. It allows time to practise and/or make mistakes in a safe environment.

The content and flow of the session can be adjusted to meet the delegate's needs. The aim is to up skill employees so that they can perform their role more effectively and efficiently. Phoenix has been very helpful in achieving this.

Our experience working with Phoenix Solutions4all:
Professional approach. Phoenix is always professional, they are friendly and approachable, and always go out of their way to provide the best possible service.
Trainers knowledge
The Trainers are exceptionally knowledgeable in their area of expertise and ensure they keep up-to-date with new software.
Flexibility
We have always found Phoenix to be extremely flexible. They managed to provide Trainers for all of our requests even at short notice,
IM&T Support Services Manager
"The BMA prefer Phoenix Solutions4all as their training provider, especially because of Maggie and Raj's track record and the BMA are certain that they would receive the same level of outstanding training /consultancy service from them. Representing the BMA, I would always recommend their training services to others if and when asked."
Maggie and Raj had provided training for the BMA through their previous company, Mouse Training for many years. Their helpful, friendly and professional approach has been consistent throughout and therefore the decision to continue with their excellent training services was an easy one. The same high levels of dedication and hard work are evident at their new company, Phoenix Solutions4all.
They have been a very valuable asset to BMA's training requirements. They have vast knowledge of the Microsoft products and also know some of the bespoke applications used within BMA. Their performance has been outstanding (as shown in the classroom feedback) and they are very flexible in their approach, so much so that it has been like having the same high level of commitment received from permanent members of staff. 
They have provided the BMA with one-to-one, group training and help desk application support. They have been key to the successful delivery of many projects, most recently delivering training and support for the Google Apps suite and many other rollouts over the years.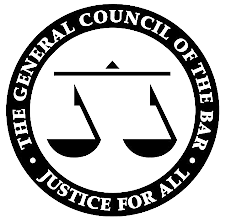 The Bar Council - Catherine Phillips
IS Solutions Developer/Training Co-ordinator
"I would recommend Phoenix Solutions4all to others because they are both very competent and likeable trainers, they have a flexible approach and can provide affordable training on both bespoke and generic systems." 
Maggie had worked with our CIO in the past at another organisation and he recommended her on joining our company. Once we met with Maggie we liked her helpful, friendly approach and eagerness to study our bespoke system. We also liked the fact that the training programme is flexible and a good price! 
Both Maggie and Raj are extremely professional in their approach. They have studied and learnt our bespoke system very quickly and I'm impressed by how much knowledge they gained in a short time. I've also received excellent feedback from our trainees on their ability to impart knowledge, their approach to training and their friendly helpful nature. 
I would highly recommend Phoenix Solutions4all to other companies. 
Learning objectives for our bespoke systems have been met within the organisation since using Phoenix to deliver the training. 
Our organisation will continue to do business with you in the future and are already looking at more training programmes for you to deliver
Raj was engaging and enthusiastic, made the session more enjoyable.
Hamid
Excel Basic Formulae and Functions
Thank you for your time and effort. Th course was helpful Raj
Reem
Excel Basic Formulae and Functions
Raj, Amazing trainer and really helpful tips.
Ali
Excel Basic Formulae and Functions
Many thanks for very useful trainings we had with you last week. We will definitely use all the tips and techniques you shared with us in our daily work. I refreshed my knowledge on topics and also learned many useful tips how to work faster and more efficiently. Many thanks for this Raj!
Tatyana
Word Track Changes and Mail Merge
Raj you've enriched my knowledge of Outlook a lot, thank you very much!
Olha
Outlook Advanced
Great day, whole team enjoyed it and got a lot from it. many thanks Simon
Rich
Excel Advanced
Thank you so much Simon, great session that really surpassed my expectations
Dean
Excel Advanced
Thank you Simon for great training. It was a pleasure to be part of it. Great training 🙂
Magdalena
Excel Advanced
Dominik thank you for being patient and understanding with us. This was the most productive online training session I've ever had.
Aysha
Excel Tailored
Simon was very helpful, accommodating, knowledgeable and would experiment during the breaks to prove things we asked during the session. Always providing the answers we needed. Thank you again!
Trevor
PowerPoint Advanced
Thank you so much Mr. Abiola! You really helped me feel confident in excel. I am very surprised how I went from knowing nothing to knowing so much about the basic functioning of excel. I am super satisfied and hope to see you again in future training courses! :))
Hind
Excel Tailored
It was an amazing session with Mr. Abiola! I am so satisfied with the content of the course as well as how it was designed. As someone who knew nothing in excel I am beyond excited to start applying my new skill into my work. Mr. Abiola was incredibly enthusiastic and very encouraging throughout the course as well. He was very helpful!
Hind
Excel Tailored
Dear Mr. David, Hope all is well, and we weren't much trouble. Thank you for the amazing session, I learned confidence, how to save time, and most of all how to help others
Majid
Excel Tailored
Abiloa, amazing session. putting the personal's level into consideration. amazing teaches.
Majid
Excel Tailored
Simon, thank you for such a useful and helpful course - and for your patience is answering all the questions. The shortcuts and use of new functionalities will be beneficial for me.
Kate
PowerPoint Advanced
Thank you Simon for the very complete training and for your patience and all the tips. I feel so much confident to do a presentation on my own
FERRER
PowerPoint Advanced
All the trainings that I have followed with Phoenix are very complete, interesting and enjoyable. The trainers know perfectly well their subjects and we get so much confident about the tools after each session. Thank you to all the team.
FERRER
PowerPoint Advanced
thanks for your patience and time! super useful & easy to understand!
Karry
Excel Advanced
Thanks Simon, I learn a lot of excel skills today. Please share the code and file to us.
Tsang
Excel Advanced
Thanks for your enthusiasm to explain my questions Simon. Really appreciate it!
Nguyen
Excel Advanced
Thanks for the friendly and helpful advise and answers to the questions
Christopher
Excel Advanced
Simon: Excellent expertise Patient trainer Enthusiastic
Lorna
PowerPoint Advanced
Very informative course, I enjoyed it
Marcus
PowerPoint Advanced
Top course Simon, got some very valuable insights out of it and some greater refreshers also. Would appreciate any further code and/or examples on embedding a link into a macro code. Great course, highly recommend it!
Simon
PowerPoint Advanced
Thank you very much Tony for delivering this training
Ludovic
Excel Introduction
Thanks very much for the helpful tips and knowledge!
Melanie
Exel Introduction
Hi Tony, Thank you for the two-days of training. It has been great and really insightful to see the usability of PowerBI as we look to utilise it more and more. I will be sure to pass on my recommendations to the rest of the team to sign up to this course to learn from you in the future. The training session was great on PowerBI and has given me tools to take initiatives and projects forward. Thank you very much.
Mark
Power Bi Introduction
Thank you Tony for a very informative and engaging two day training session!
Ryan
Power BI Introduction
Really appreciate the way you conducted the training Raj. I learnt a lot from it. Great training services available. Would highly recommend.
Sam
Excel Intermediate
Raj was excellent at explaining the various functions covered during the course, and was more than happy to stop and explain if things were not understood etc. I would certainly recommend him and his company to others.
Tom
Excel Intermediate
Top, Job Raj!
Andrew
Excel Introduction
Excellent, thank you Raj, I thoroughly enjoyed it and learned a lot.
Carla
Excel Introduction
Thank You Simon. Great training session and material to practice with. Love the new tips.
marilyn
Excel Advanced
Thanks for your patience and passing along your knowledge Trainer was brilliant, very competent and patience with strong knowledge of what was being taught. Thank you Tony Barrett
Sunil
Excel Tailored
Tony, Thanks for the training. You have been very helpful and supportive all through and hope to have the next training with you soon.
Debasmita
Excel Tailored
Maggie was excellent. Friendly, approachable and enthusiastic about the course content. Thank you Maggie!
Ellie
Client Bespoke Application
Lauren, I absolutely love training sessions with you! You make everything so much easier to understand and I appreciate you taking the time out throughout the session to give us the best tips and tricks so that using Google becomes much easier. As always, I will never forget the Google Keep shopping list/location hack, love that one every time!
Stephanie
Google Champions training
Lauren, thoroughly enjoyed my training! It provided a great mix of refresher training and training on the latest updates making the entire session seamless and incredibly useful.
Stephanie
Google Champions training
Thank you, Tony so much! You are very qualified trainer, have a well structured course. Thank you for my new knowledges about power BI capabilities in general, DAX- language, measures, calculated functions etc.
Larisa
POwer BI Introduction
Very intensive, but that's not a negative at all, . Thank you for your assistance Anthony
Pritesh
Power BI Introduction
Thank you Simon, I really enjoyed this course! It was of tremendous value.
Eline
PowerPoint Advanced
Thanks Simon, appreciate your patience and pace.
ST
PowerPoint Advanced
Thank you Simon. Really enjoyed the course today.
Angela
PowerPoint Advanced
Many thanks Simon, I feel alot more confident creating advance PP presentations
Farah
PowerPoint Advanced
Thank you Simon for delivering a informative course and dealing with the queries raised by the group. Overall there has been some good takeaways that will help my current role.
Lee
PowerPoint Advanced
Thank you very much Lauren! It was a very informative and engaging session. I don't know how you made a full day seem so 'light'. I thought I'd struggle to concentrate for so long but it was the opposite.
Helen
Google Champions training
5 starts & VIP treatment! Thank you for the brilliant training Maggie. You have been clear, concise, and straight to the point. You are extremely knowledgeable and pleasant to hear. I will only ask for trainings runs by you, Maggie, in the future for my new joiners.
GIOVANNA
Client Bespoke Application
It was an excellent training conducted by Alan. Would love to have more from him.
Clive
Excel Tailored
Learning & Performance Institute accredited Gold Standard learning provider
Being awarded Learning and Performance Institute accreditation is a great achievement for any organisation. It epitomises trust, integrity and quality. Organisations carrying the logo have proven themselves to be leaders in the field of Learning & Development.
Accredited organisations carrying the logo have passed a rigorous independent accreditation process which examines every aspect of an organisation's involvement in learning and related services.
Accredited organisations operate to the highest possible industry standard and have agreed to compliance with The Learning and Performance Institute Codes of Practice.
Certified Online Learning Facilitator (COLF)
Today's learning and development professionals are being asked to deliver learning to more people, with less budget, and provide learning events that will save money but deliver increased business performance.
To meet these business needs, companies are adopting live online learning as a way to provide employees in remote locations with the same quality of interactive and collaborative learning normally afforded to classroom participants.
At Phoenix we have COLF qualified trainers in our ranks so if you require Live online training sessions, we will be happy to help.
Our services are bespoke and can be tailored to your company's requirements upon request. 
Why not talk to us today?
Mc Donald's - Faye Sawyer