These testimonials have been written by our clients in their own words about us as
trainers as well as Phoenix Solutions4all.
What Our Clients Are Saying
These testimonials help us to gain your trust and confidence in us as well as constantly remind us to serve all clients with the same determination, flexibility, hard work and enthusiasm in the future with the help of our highly professional, friendly and knowledgeable team of IT and Soft Skills trainers.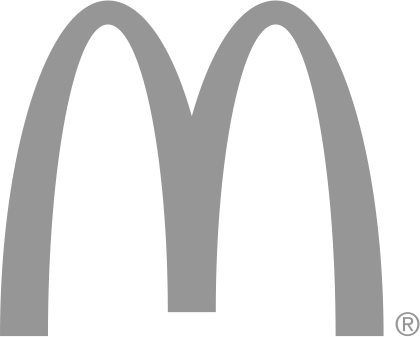 Mc Donald's - Faye Sawyer
Training Consultant, Mc Donald's Restaurants
"We would recommend Phoenix to others as an IT learning solution. They are knowledgeable, professional and extremely pleasant to work with. Phoenix is doing a great job at meeting our learning objectives which will now be further supported by the exciting new website.
" We have worked in close partnership for a long time, since the closure of Mouse. Our KPI's are for delegates to gain skills that will help them perform more effectively in their role. 
The way hands-on classroom training has benefited your Organisation is:
Delegates can ask questions as they go and get an immediate response from an SME. Delegates can work on real pieces of work and therefore apply learns immediately. It allows time to practise and/or make mistakes in a safe environment.

The content and flow of the session can be adjusted to meet the delegate's needs. The aim is to up skill employees so that they can perform their role more effectively and efficiently. Phoenix has been very helpful in achieving this.

Our experience working with Phoenix Solutions4all:
Professional approach. Phoenix is always professional, they are friendly and approachable, and always go out of their way to provide the best possible service.
Trainers knowledge
The Trainers are exceptionally knowledgeable in their area of expertise and ensure they keep up-to-date with new software.
Flexibility
We have always found Phoenix to be extremely flexible. They managed to provide Trainers for all of our requests even at short notice,
IM&T Support Services Manager
"The BMA prefer Phoenix Solutions4all as their training provider, especially because of Maggie and Raj's track record and the BMA are certain that they would receive the same level of outstanding training /consultancy service from them. Representing the BMA, I would always recommend their training services to others if and when asked."
Maggie and Raj had provided training for the BMA through their previous company, Mouse Training for many years. Their helpful, friendly and professional approach has been consistent throughout and therefore the decision to continue with their excellent training services was an easy one. The same high levels of dedication and hard work are evident at their new company, Phoenix Solutions4all.
They have been a very valuable asset to BMA's training requirements. They have vast knowledge of the Microsoft products and also know some of the bespoke applications used within BMA. Their performance has been outstanding (as shown in the classroom feedback) and they are very flexible in their approach, so much so that it has been like having the same high level of commitment received from permanent members of staff. 
They have provided the BMA with one-to-one, group training and help desk application support. They have been key to the successful delivery of many projects, most recently delivering training and support for the Google Apps suite and many other rollouts over the years.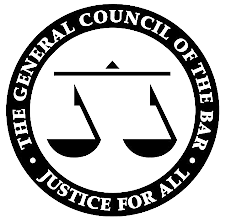 The Bar Council - Catherine Phillips
IS Solutions Developer/Training Co-ordinator
"I would recommend Phoenix Solutions4all to others because they are both very competent and likeable trainers, they have a flexible approach and can provide affordable training on both bespoke and generic systems." 
Maggie had worked with our CIO in the past at another organisation and he recommended her on joining our company. Once we met with Maggie we liked her helpful, friendly approach and eagerness to study our bespoke system. We also liked the fact that the training programme is flexible and a good price! 
Both Maggie and Raj are extremely professional in their approach. They have studied and learnt our bespoke system very quickly and I'm impressed by how much knowledge they gained in a short time. I've also received excellent feedback from our trainees on their ability to impart knowledge, their approach to training and their friendly helpful nature. 
I would highly recommend Phoenix Solutions4all to other companies. 
Learning objectives for our bespoke systems have been met within the organisation since using Phoenix to deliver the training. 
Our organisation will continue to do business with you in the future and are already looking at more training programmes for you to deliver
Learning & Performance Institute accredited Gold Standard learning provider
Being awarded Learning and Performance Institute accreditation is a great achievement for any organisation. It epitomises trust, integrity and quality. Organisations carrying the logo have proven themselves to be leaders in the field of Learning & Development.
Accredited organisations carrying the logo have passed a rigorous independent accreditation process which examines every aspect of an organisation's involvement in learning and related services.
Accredited organisations operate to the highest possible industry standard and have agreed to compliance with The Learning and Performance Institute Codes of Practice.
Certified Online Learning Facilitator (COLF)
Today's learning and development professionals are being asked to deliver learning to more people, with less budget, and provide learning events that will save money but deliver increased business performance.
To meet these business needs, companies are adopting live online learning as a way to provide employees in remote locations with the same quality of interactive and collaborative learning normally afforded to classroom participants.
At Phoenix we have COLF qualified trainers in our ranks so if you require Live online training sessions, we will be happy to help.
Our services are bespoke and can be tailored to your company's requirements upon request. 
Why not talk to us today?